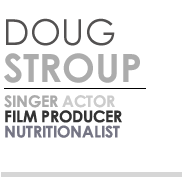 Concerts
Theater and Film
Nutritional Seminars
Special Events

A Word From Doug...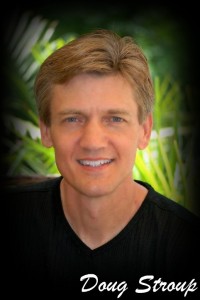 As we reflect on our Savior's love and His provision of salvation by grace through faith, how can anyone keep silent? (see "The Gospel" page) What a thrill it is for me to exalt Him through singing, acting and nutritional consulting! As we focus on Him and use our God given talents for His glory, we can't help but worship Him for who He is and for all that He has done for us. I am so thankful that He has given me a tri-fold ministry. He is so worthy of our praise!
This web site briefly shares with you my commitment to use singing, acting and consulting as tools for presenting the Gospel message to the unsaved and for encouragement to believers in a closer walk with our wonderful Savior. Years ago, it hit me that since we only have one body, we must take good care of it so we can continue to use the talents the Lord has given us for His glory throughout our lives. As you look over this information, prayerfully consider getting in touch with me to discuss booking a concert, scheduling an audition for an upcoming film, or your own personal health needs. Time is short and we must do all we can to get the message out to the masses of people that desperately need to hear it. I look forward to hearing from you soon!
Home

About Doug

Nutrition

Products

Contact Doug
Privacy Policy
|
Terms Of Use
|
Copyright Information
The entirety of this site, Copyright 2021 © Doug Stroup