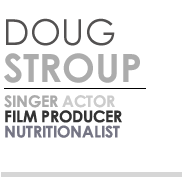 Concerts
Theater and Film
Nutritional Seminars
Special Events

Products
HOW GREAT THOU ART
This is the latest recording by The Peach State Quartet and contains 10 of their most favorite Hymns.
Price: $ 13.00
Shipping: $ 2.00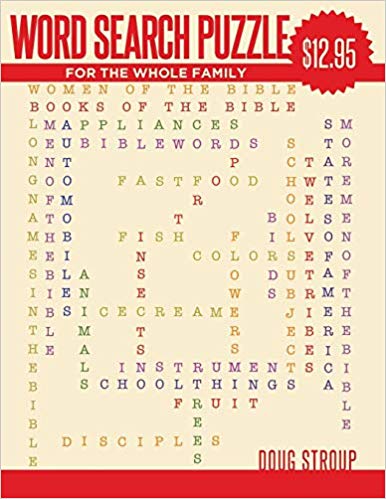 Word Search Puzzle Book
WELCOME TO OUR FAMILY'S FIRST WORD SEARCH PUZZLE! WE ARE A HOMESCHOOL FAMILY OF NINE AND THIS BOOK WAS ORIGINALLY A VERY SIMPLE CONCEPT. THE IDEA WAS FOR SOME OF THE CHILDREN TO MAKE UP A WORD SEARCH PUZZLE AND THEN SEE IF THE OTHER CHILDREN COULD FIND ALL THE WORDS. THE TOPIC OF THE FIRST PUZZLE WAS ICE CREAM. IT WAS SO MUCH FUN WE DECIDED TO TURN IT INTO THIS BOOK. MANY HOURS OF RESEARCH HAVE GONE INTO THIS AND IT TURNED OUT TO BE A MUCH LARGER PROJECT THAN WE FIRST ANTICIPATED. IT HAS BEEN AN ENJOYABLE PROCESS SPENDING TIME TOGETHER AS A FAMILY WORKING TOWARD A COMMON GOAL. NOW, YOU GET TO ENJOY THE FRUIT OF OUR EFFORTS. IN ADDITION TO THE WORDS YOU WILL LOOK FOR IN EACH PUZZLE, THERE ARE ALSO OTHER HIDDEN WORDS THAT HAVE SOMETHING IN COMMON WITH THE SUBJECT OF THAT PUZZLE BUT ARE NOT IN EACH LIST. DON'T WORRY; THEY ARE IN THE KEY AT THE BACK. HAPPY SEARCHING!
Price: $ 12.95
Shipping: $ 1.50
WE WILL STAND
WE WILL STAND- this is the latest CD released by the Peach State Quartet featuring the powerful title cut "We Will Stand", which the quartet also made into a music video, as well as 8 other Peach State songs and 1 praise song.
Songs on this CD are:
He Walks With Me
Submit to The Will
We Will Stand
Holy Altar
Right on Time God
The Truth Will Come Out
You Led me to Believe
Never Weak on my Knees
Victory Stakes its Claim
Amazing Grace/ My Chains are Gone
Price: $ 13.00
Shipping: $ 2.00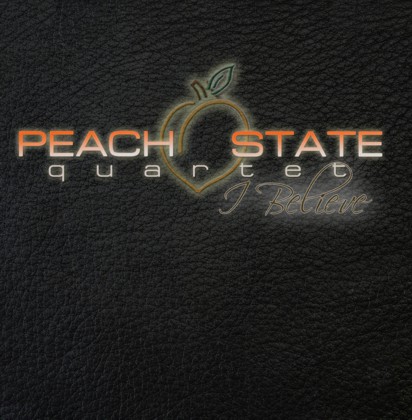 I BELIEVE
I BELIEVE- After being off the road for 4 years, The Peach State Quartet came back in 2009 and completed their first CD in 2011.
This CD consists of some great gospel favorites such as Midnight Cry, Sweet Beulah Land, The Lighthouse, and the title cut, I Believe In A Hill Called Mt Calvary, as well as other gospel greats.
Songs on this CD are:
When I Get Carried Away
I Believe In A Hill Called Mt Calvary
Sweet Beulah Land
One Man
I'm Not Giving Up
Little Is Much When God Is In It
Wish You Were Here
Midnight Cry
The Lighthouse
The Battle Hymn Of The Republic
Peach State Quartet Website http://www.peachstatequartet.net
Price: $ 13.00
Shipping: $ 2.00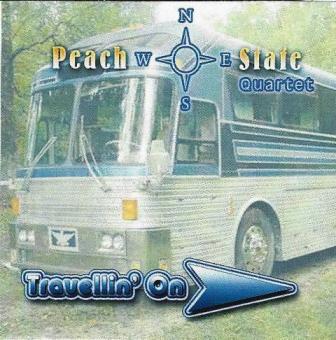 TRAVELLIN' ON
TRAVELLIN' ON – an older Southern Gospel recording by the Peach State Quartet featuring Doug Stroup as the lead singer. This CD features the great hymn "I Feel Like Travellin' On" plus 11 other gospel favorites.
SONGS on this CD are:
Romans 8:28
One Step
My Lord and I
A Song Was Born
At the Cross
What a Happy Day
Travellin' On
I've Got Confidence
Til the Storm Passes By
Try Again
Goodbye World, Goodbye
There's a Celebration Coming

Price: $ 5.00
Shipping: $ 1.50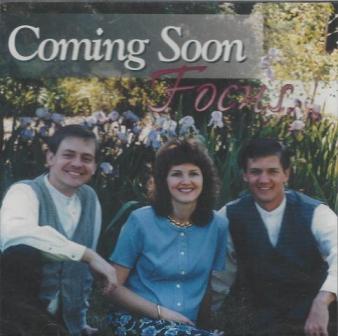 COMING SOON
COMING SOON – Southern Gospel recording by the trio "FOCUS", which travelled for 10 years together and was made up of Doug Stroup, his wife, Amy, and his brother, David. This CD, which was recorded in 1999, features "Jesus Is Coming Soon" plus 9 other gospel greats.
Songs on this CD are:
Somebody
There's Still Power in The Blood
Jesus is Coming Soon
Nothing But The Blood
When I Knelt The Blood Fell
The Blood is Still There
Temporary Home
Satisfied
How Great Thou Art (acappella)
God's Building a Church
I Have a Friend (the writer and lead singer on this song is Charles Stroup, Doug and David's grandfather who is now deceased)
Travellin" On

Price: $ 5.00
Shipping: $ 1.50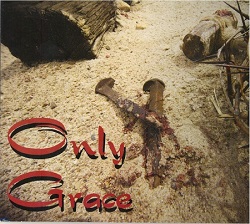 ONLY GRACE
ONLY GRACE – solo Praise and Worship CD by Doug Stroup recorded in 2009. Featuring the title cut, "Only Grace", plus 10 other praise songs. There is also a bonus track which includes the clear gospel message for the lost. This CD can be used as a gospel tract since the gospel is included on the bonus track as well as printed on the inside of the jacket. Doug and some of his friends did all the instruments themselves with three 17 year old young men as well as Doug on guitar and his son, Andy, on drums. These young men are all very talented musicians and Doug wanted to give them the studio experience.
Songs on this CD are:
Awesome is The Lord Most High
Made to Worship
Only Grace
You Are God Alone
Blessed be Your Name
How Great is Our God
I Can Only Imagine
Above All
Friend of God
Where do I go
Your Grace is Enough
(bonus track)
Price: $ 5.00
Shipping: $ 1.50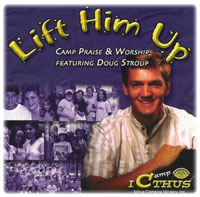 LIFT HIM UP
LIFT HIM UP – Doug has done the music at hundreds of camps over the years. This is a solo recording by Doug Stroup featuring 20 camp songs. Doug had some of the camp children sing back up on this CD including some of his own children. This CD is a blend of fun songs and praise and worship songs for children and adults. Some of these songs are interactive as Doug asks the listener to do the motions.
Songs on this CD are:
Armor of Light
Stand up and Shout it
I've Got a River of Life
I've Got so Much
Ha La La La
Big House
Faith, Faith, Faith
I am a "C"
Whose Side
Awesome God
Shout to the Lord
Lord, I Lift Your Name on High
Step by Step
God Will Make a Way
Sanctuary
As the Deer
Open Our Eyes, Lord
Lord, You Are
Make Me a Servant
Pass It On
Price: $ 5.00
Shipping: $ 1.50
Home

About Doug

Nutrition

Products

Contact Doug
Privacy Policy
|
Terms Of Use
|
Copyright Information
The entirety of this site, Copyright 2020 © Doug Stroup